some geeks, some beer, some rain...

London Java Meetup - 27 September 2004

Where: Smiths of Smithfield BACK TO THE OLD VENUE
When: 27 September 2004 - 5pm till late


it's on...
We are going to try to help out our fellow geekspeekers (who are seeking alternate venues), by trying out nearby pubs in a pub crawl fashion, so from 8pm we will head off from SOS, towards Holborn, trying suitable venues. Rating them on beer, food, wireless access, and general geek-friendliness.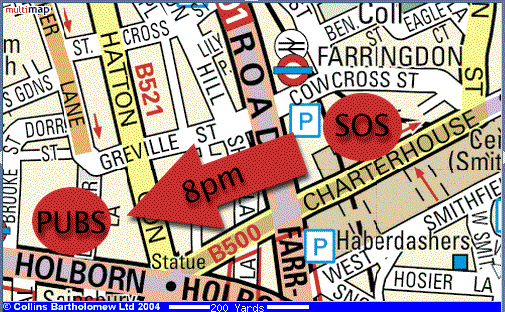 these people have all said they will try to turn up for it:

Please leave a comment, if you intend to come or want to setup any agenda items.
see you there...
14 Sep 2004 #
September 2004
Sun
Mon
Tue
Wed
Thu
Fri
Sat
1
2
3
4
5
6
7
8
9
10
11
12
13
14
15
16
17
18
19
20
21
22
23
24
25
26
27
28
29
30
Prev | Today | Next
rss:subscribe (All)
rss:comments
Usual suspects
Jeremy Rayner
Simon Brown
Sam Dalton
Steve Heath
Rohan Talip
Ken Horn
Sam Newman
Simon Brunning